Find Your Fit
Crew
Our crew sock lands at your calf and has a terry cushioned sole that makes it a great everyday staple for all seasons.
Light-Weight Crew
The same as our regular crew, but a little thinner and light-weight. Great for dress shoes or warmer weather.
Low Cut
Our ankle sock goes up to… you guessed it, your ankle. The padded heel tab prevents blisters. Perfect for sneakers or wear them with boots for a no show look.
Performance
Our performance sock is light-weight, breathable and molded for your left and right foot. Great for working out or if you like something thinner than our low cut sock.
No Show
The no show sock was created for the times you don't want to show off your socks. A cushioned sole and sticky heel that keep your socks in the right spot all day.
Compression
Our compression socks are 12-15 mmHg giving your legs that extra bit of support. Great for people who are on their feet all day, traveling and running.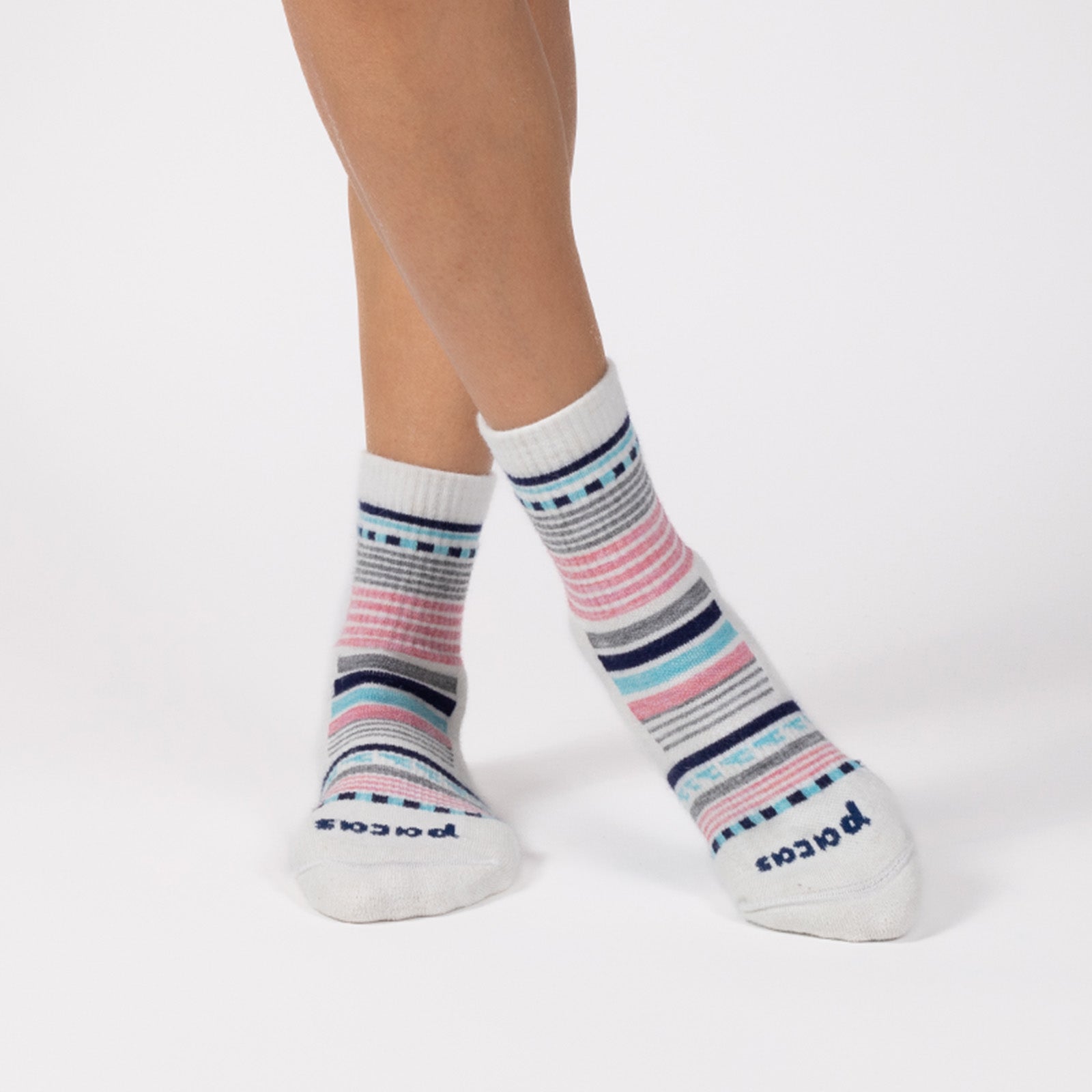 Hiking Crew
Our Hiking Crew Socks land at your mid-calf. They feature arch support and targeting compression to provide maximum comfort and support during any season.
No products matching your selection were found.